*Sponsored Post*
The gift-giving season has arrived, and you're likely scouring the stores and shopping sites to find the perfect present for family and friends. But … there may be one person you're forgetting. You. With all the Black Friday and Cyber Monday deals retailers are doling out, why not take advantage of some of that money you're saving and invest in something really great for yourself.
 Get in shape
Get a jump-start on your fitness goals with a fitness tracking band.
I've reviewed most
all of them out there and know first-hand they're can be a great motivator to get your up off of the couch and face the music about losing that last 10 pounds.
You can find them
in every price range, color, and with a variety of functions. The best fitness bands track your sleep patterns, steps, calories, heart rate, exercise, and present the information back to you via your smartphone or digital dashboard that helps make you more aware and accountable. Short of smacking that chocolate bar out of your hand, or having one of the trainers from Biggest Loser show up at your house every day screaming for you to drop and give him 20, fitness bands are a great way to go.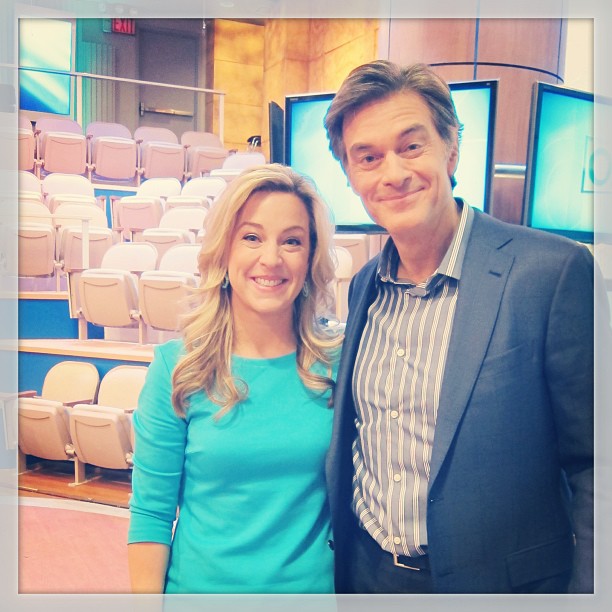 Straighten up
Another way to
feel
great is to
look
great, and all the squats in the world can't fix a smile derailed by seriously crooked teeth. A
sparking straight smile
makes a great impression, and can reduce your risk of gum disease, and even let you chew better, which could mean less tummy troubles. New studies show straight teeth can even improve your financial health. In one survey, job applicants with straight teeth were seen as nearly 50% more likely to get hired, while applicants with stained and crooked teeth were seen to lack "executive presence." If you don't want to go full-on high school with a mouth full of metal (that hardly screams executive), you can take a spin with
Invisalign*
– those nearly invisible high tech brace alternatives. The trays are clear, slip over your teeth, and invisibly straighten your chompers in just a few months.
Train your brain
A healthy mind is the perfect companion for that beautiful body and sparkling smile. Brain training apps like
Lumosity
are a fun and functional way to keep your mind active, and improve memory and attention. There are even a few great apps to help improve your mood, such as
Personal Zen
, that gets you into the habit of focusing on the positives throughout your day.
Happify
is another great app that helps you turn off negative and self-defeating thoughts and replace them with more positive ones.
So what are you going to do for "you" this holiday season? After all that you do for everyone else, be sure to save a little for the person who matters the most: You.
*Diclosure: In the past, I've partnered up with Invisalign clear aligners brand on media projects, but all opinions expressed in this article is my own.
Posted in Girlfriend's Guide, Great Gadgets, Health & Fitness, TechNow, TechStyled