It's that time of year again. And I have a million ideas for you, starting with some just all-out awesome stuff:
Lenovo Yoga Book: $499.99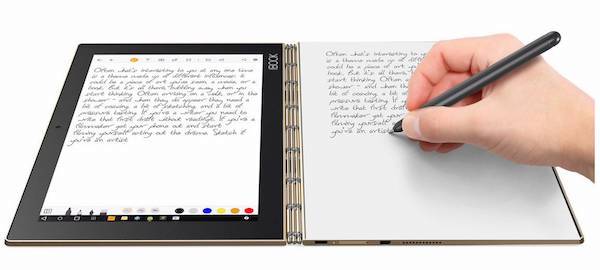 Perfect for tweens, teens, on-the-go moms, and digital dads: this is the thinnest and lightest 2-in-1 hybrid notebook computer on the planet — and it comes packed with mad-skills.
It's like the Ginsu knife of PC's: it bends, it folds, it flips, it types, it draws, it plays, it glows.
This super-portable two-in-one laptop/tablet hybrid ditches a physical keyboard for a touch-sensitive surface that does double duty as a keyboard and digital sketchpad.
Available in both Windows 10 and Android versions.
Weighs just over 3-pounds. 10+ hour battery life.
This is the future of laptops!  Speaking of the future…
Samsung Gear VR $99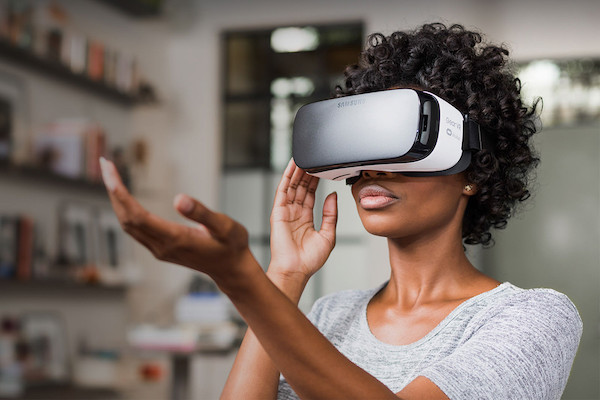 For the first time ever, this year's holiday shopping lists are filled with requests for VR headset from kids and adults alike who want to give virtual reality a spin.
Samsung's Gear VR is my top choice as the best way to dive-into other worlds right now because it's inexpensive, high-quality, portable, and a really comfortable fit overall.
The Gear VR headset that works with newer model Samsung Galaxy smartphones like this S7 Edge. (Note 5 or newer.)
You just pop in the smartphone, put it on and … see a completely new world that wasn't there before, filled with things that can delight, scare, awe, thrill, educate, entertain, and just plain blow you away. It's basically magic.
Kind of like going from black and white TV to color.
Navdy: From $67/mo. with 0% financing. (Or $799)
San Francisco based Navdy just released this futuristic heads-up-display that pops into a mount on your dashboard, plugs into your car's OBD port, syncs with your smartphone and projects messages, maps and apps right into your line of sight – almost like it's appearing on the road ahead of you.
Navdy also read your texts out loud and let you respond using Siri or Google Now.
Navdy Hand Gestures let you to accept a call or message with the simple wave of your hand. Swipe left to accept, swipe right to ignore.
The Navdy Dial also lets you scroll, zoom and navigate menus – all without ever taking your eyes off the road or hands off the wheel. It's kind of like what fighter jet pilots use –  minus the missiles.
From a smart car to a smart home…
Honeywell Lyric T5 Wi-Fi Thermostat: $149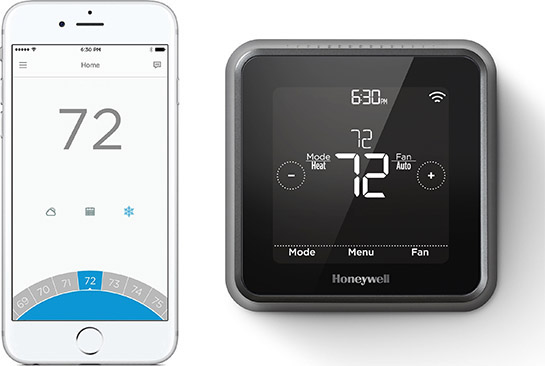 Crazy smart. Super simple. This new Honeywell Lyric T5 Wi-Fi Thermostat is an awesome addition – or great first step – toward a true smart home.
It works with Siri, Alexa, and adds geo-fences – so it knows when you leave and when you're about to arrive back home and will adjust itself accordingly to save $$
You control it with an app on your smartphone – and can tailor it to your normal routine, or let it adapt to your life as plans change all on its own.
(And it looks really retro cool…)
Tile Slim & Mate Trackers $25-$100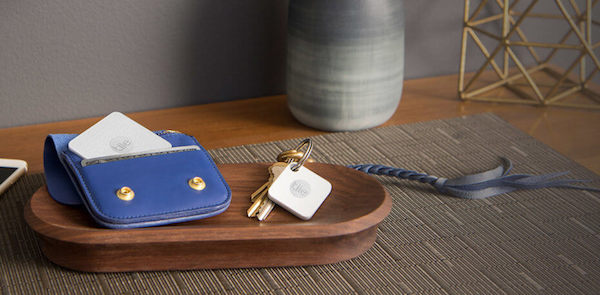 This gadget is the saving grace for anyone who's ever lost anything – like their wallet, keys, purse, laptop, smartphone, glasses, you name it!
These are brand new, super slim and more powerful than ever.
The Mate goes right onto a keychain, or your purse (I have it on my purse), a zipper, or backpack. You press the center button here and it syncs right to an app on your smartphone.
Tile Slim works the same way – this is the one I have in my wallet and on the back of my laptop. It's the world's thinnest Bluetooth tracker – as thin as two stacked credit cards.
Tile Mate: One Tile Mate costs $25 and a four-pack costs $70.
Tile Slim: One Tile Slim costs $30 and a four-pack costs $100.
Hasbro Joy For All Companion Pup: Robot Companion Pet Pup $120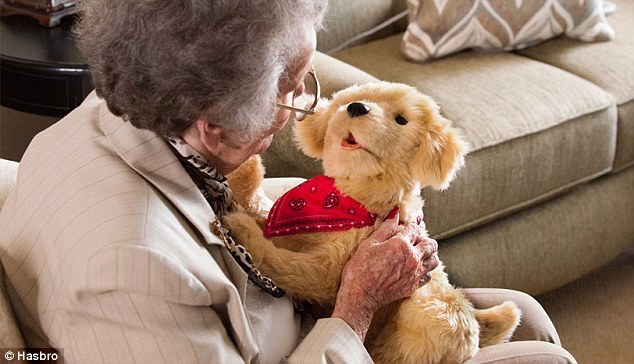 Rounding out the best gadget list ever – a robot puppy. Sure, it looks like a toy, but this realistic "Joy for All Pup" has a big job: to bring companionship to anyone and everyone who needs it — minus the mess. Hi-tech built-in sensors and speakers make this little rascal respond to motion, touch, the sounds of your voice. The pup can run around, turn his head, and bark in response to your voice. Pet his back, and you'll feel a heartbeat, too!
Read more about these and all of Jennifer's top gadget gift guides in the Tech Now section of USATODAY.com.
Posted in Connected Kids, Cyber Safety, Gift Guide, Girlfriend's Guide, In The Press, TechNow, Top tech news